Tactical Arbitrage is currently closed to new member sign ups until April 7th.
***
NOTE for Existing Members!
If you are at this page, and confused, your account is still perfectly fine.
Please use this link to enter Tactical Arbitrage
***
Everyone else, please read below, and fill out the form to be notified first of opening dates and when the time comes, a special offer for your patience.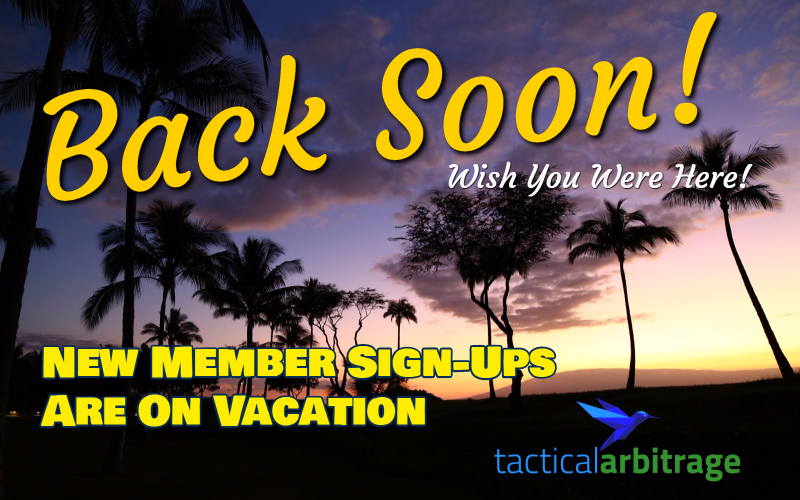 Reopening April 7th!
Tactical Arbitrage has Closed to New Members until we upgrade and add new features and sourcing sites!
I take the protection of existing members and avoiding any issue of saturation very seriously, and although we have a healthy number of sourcing options at the time of posting this, with the current growth curve, it is best to limit new memberships for a while to increase the features and add sourcing domains.
If you would like to keep abreast of how we are progressing with our goals, I'll be actively posting updates on our Facebook group.
https://www.facebook.com/groups/tacticalarbitrage/
Also you can leave your details here to show your interest.
Thank you for your understanding and patience.
When we reopen we will be stronger and more versatile than ever before,
and look forward to having you join us, as part of the Tactical Arbitrage family.